By 2050 One Third Of All Americans Will Be Latino
There are over 59 million Latinos in the US, and counting. By 2050, 25%-30% of all Americans will be Latino.
In 2008, the Census Bureau predicted that the "Hispanic" population would grow to 136 million by 2050, making us 30% of the US population.
Recently, however, fewer Latin American immigrants are coming to the US (I wonder why)...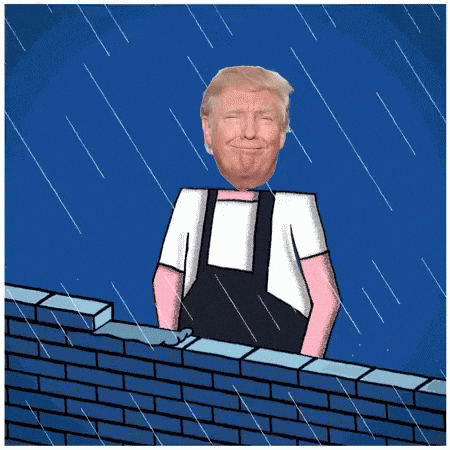 ...so the number could be more like 119 million; closer to 25%. Which is still 1 out of every 4 Americans.
Either way, Latinos are and will continue to be the largest minority group, and we won't be "minor" for much longer.
White Americans will soon be outnumbered.

Currently, Latinos make up 17% of the total US population, but we contribute more to the US economy than any other group.
Over the last 5 years, Latinos were singlehandedly responsible for 70% of growth in US labor, and 29% of total economic growth.
That's because Latinos are not only hardworking, we're entrepreneurial too.
There are 42 million Latino-owned businesses in the US, contributing $668 billion to the US economy every year.
Yeah, that's right, we're gunning this economic engine. Meanwhile...
Ten thousand older white Americans retire every single day...
...and they're being replaced by Latinos.
Younger, hungrier, and getting educated, Latinos are the future of the American workforce.
We also reinvest in the economy by spending A LOT.
Latinos spend $1.2 TRILLION a year. We have big families and we care about quality, so we spend more per shopping trip than other Americans.
...So what does it all mean?
WE DESERVE TO HAVE A SAY IN HOW THIS COUNTRY IS RUN.
For such major contributors to the nation, Latinos still don't have the respect and representation we deserve.
There are people in this country who resent our success.
*cough* conservative white America *cough*
They see us thriving and...
Unfortunately, they VOTE. And we don't.
We know they vote (and we don't), because there's more of us than them, and they still got Trump elected.
We could be running this nation, and we should, because the people in charge right now are going to run it into the ground.
If these Latino workers could shut down a whole factory...
...imagine what 57 million of us could do?
We have the numbers, and we have the power. Use it, or lose it.
References: