Army Finally Reveals Vanessa Was Bludgeoned With A Hammer And Hacked Apart
Petition to HOLD THE ARMY ACCOUNTABLE
DEMAND A CONGRESSIONAL INVESTIGATION:
U.S. Senate Armed Services Committee
202.224.3871
Luke_holland@inhofe.senate.gov
U.S. House Armed Services Committee
202.225.4151
...
The army has finally disclosed the manner of Vanessa's death, calling into question the sincerity and transparency their "investigation." Her family is demanding a congressional investigation.
The Army Criminal Investigation Command, CID, has finally briefed Vanessa Guillen's family on the evidence and manner of her death.
According to Khawam, the CID disclosed that Vanessa was bludgeoned to death with a hammer by her murderer, now confirmed to be her squad leader, Aaron David Robinson. Robinson killed her in the armory where she was working, on the day that she went missing.
"This heinous act caused her blood to be splashed all over the armory room," Khawam told the Army Times.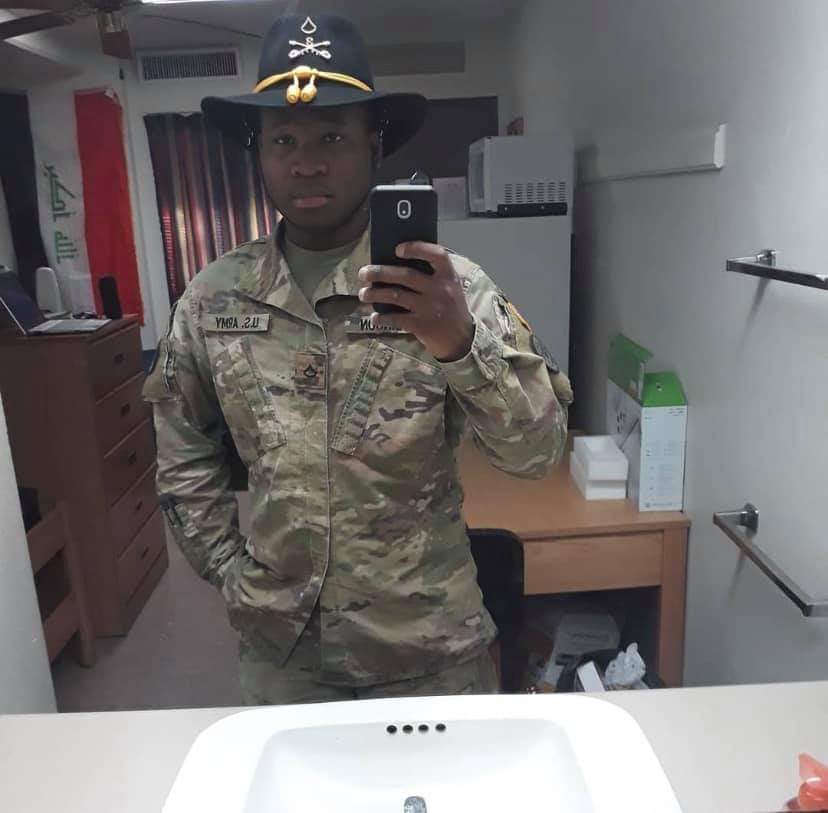 Aaron Robinson
Robinson put Vanessa's body into what witnesses described as a "tough box." Witnesses saw him loading the box onto his truck, which he then drove out to the Leon River.
Then he picked up his girlfriend, Cecily Anne Aguilar (pictured), from work.
Together, Robinson and Aguilar hacked Vanessa's body apart using a machete and an axe.
The couple attempted to burn the remains, but, when that didn't work, they buried Vanessa's body parts in three separate holes and covered them with concrete.
Robinson fled the base after police issued a BOLO for him. He was hiding in a nearby home, dressed as a woman, when authorities closed in. He reportedly died by suicide before they could arrest him.
Aguilar has been charged with conspiracy to tamper with evidence but is currently out on bond.
Cecily Aguilar
Aguilar's affidavit has been released and is circulating on social media.
BREAKING: bombshell federal arrest paperwork shows Aaron Robinson beat Vanessa Guillen with a hammer on Fort Hood, stuffed her body in a plastic box, and then dismembered her with the help of his girlfriend!!!! (1/2) pic.twitter.com/YNrOXBT2fR

— Michael Board (@MikeBoard1200) July 2, 2020
This information calls into question the transparency and sincerity of the army's investigation. If there was blood "all over the armory room," how was it that "foul play" was not suspected until recently?
A motive has not yet been confirmed, but Vanessa's family says Robinson was one of the men sexually harassing Vanessa, even following her into the showers on one occasion. The army denies that Vanessa was being sexually harassed, saying there is no evidence to support the allegations.
Robinson's Commanders Aaron Wheeler and Jason Wesbrock have also been accused of helping to cover up the crime.
Remember these faces as these are the men that are responsible for the disappearance of #VanessaGuillen ! These are the men that have been covering for AARON DAVID ROBINSON! This is commander Aaron Wheeler & Jason Wesbrock! #JusticeForVanessaGuillen pic.twitter.com/Fbrj48n4NQ

— Jon ???????? (@IAMTXJON) July 1, 2020
A soldier who served under Commander Wheeler says he has a history of sexual assault.
Going Live as someone who Served under CSM Aaron Wheeler in Korea & RIP Vanessa Guillen

#JusticeForVanessaGuillen https://t.co/cneevfBPRP

— David Winkler (@HardlineNJ) July 1, 2020
Vanessa's family is calling for a congressional investigation into Vanessa's case, and into Fort Hood.
Vanessa's sister Lupe says they will not stop until all those responsible are "in jail."
Petition to HOLD THE ARMY ACCOUNTABLE: