He Was Dying, Alone, Of COVID-19. A Latina Cleaning Worker Saved His Life.
A priest had given him his last rites. Then Rosaura Quinteros stepped in.
Hospital restrictions against visitors, including clergy and counselors, mean patients are suffering, and dying, alone. So hospital cleaning staff are stepping up to provide the care they can't. And they are saving lives.
When Rosaura Quinteros met Jason Denny, he was losing his battle against Covid-19.
Denny, a retired Air Force colonel, had a severe case of Covid-19. He was in "unspeakable pain, focusing on surviving five minutes at a time," writes Daniel Burke in CNN Health. And, because of hospital restrictions, he was alone.
A priest had come in to administer the last rights. Denny had said his farewells to his family via Facetime.
Then, Rosaura came into Denny's room, into his life, and "urged him not to lose hope."
No, Rosaura is not a doctor or a social worker, she's a housekeeper from Guatemala. She has been working at Dr. P. Phillips hospital for 7 months. And she saved Jason Denny's life.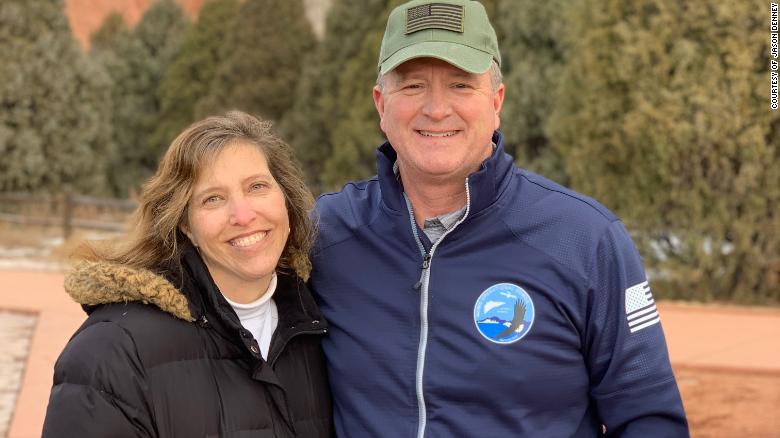 Jason Denny and his wife
Hospitals around the country have imposed strict restrictions against visitors. Patients are being left to suffer alone, without the presence of friends, family, or even clergy and counselors, to help them through the agonizing hours and days.
So, Melinda Plumley, the chaplain manager at Rosaura's hospital, turned to the housekeepers who visit patients' rooms every day.
"We put together some [...] questions for staff to get the patient talking," she told CNN.
At first, Rosaura and Denny just made small talk whenever she came to clean his room. Then they began discussing their children, and their faith. Rosaura, 33, is married with 2 children; Denny has three. Both are Catholic.
Throughout, Rosaura encouraged Denny to keep fighting, telling him that "his life was in good hands, both the doctors' and God's," writes Burke.
"She was not scared to be close to me," Denny told CNN. "I don't think she realized at the time what she was doing for me. She was saving my life."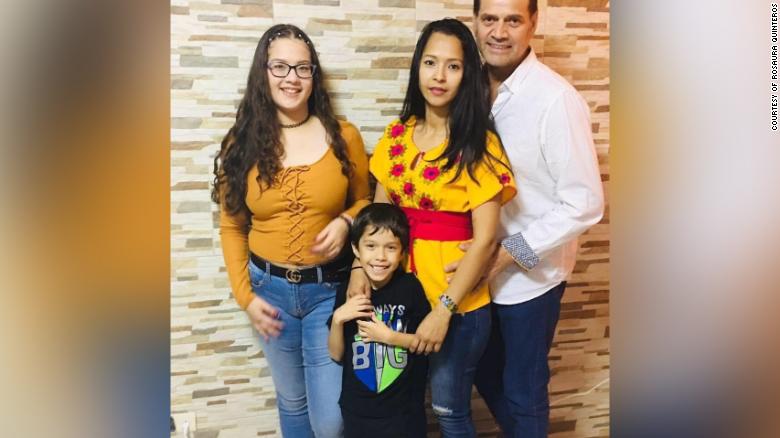 Rosaura Quinteros with her husband and two children
Rosaura is one of many, mostly Latino, hospital workers across the nation who are going above and beyond their already essential work of disinfecting and restocking, to do the even more essential work of providing patients with human connection.
"Patients [...] say that if it weren't for the woman who cleans my room, I'm not sure I would have made it," Plumley told CNN.
"It only takes 40 seconds of caring interaction to change a patient in a way that affects their whole health trajectory," says Jane Dutton, a scholar who has studied the role of hospital housekeepers and other "invisible workers," so-called because they are often ignored by doctors and other high-level staff.
It is these "invisible workers" who are stepping forward to do the dangerous and important work, risking their lives, and the lives of their loved ones, every single day, to save lives.