This Aztec "Death Whistle" Makes A Sound Like The Screams Of A Thousand Tortured Souls
"It sounds like a shriek of death."
In 1999, archeologists discovered a strange artifact clutched in the hands of a sacrificial victim buried in the ruins of a 650-year-old temple dedicated to the Aztec god of the wind, Ehecatl.
At first, archeologists believed the artifact to be decorative, or perhaps a toy. It wasn't until over a decade later, in 2013, that someone thought to blow into it.
It was Arnd Adje Both, an expert in pre-Hispanic music archaeology, who first blew into the whistle, producing a shocking, otherworldly shriek.
"We've been looking at our ancient culture as if they were deaf and mute," mechanical engineer Roberto Velásquez, who has studied the complex whistle, told The Associated Press. "But I think all of this is tied closely to what they did, how they thought."
Velásquez believes the whistles may have been used as part of ritual sacrifices, to guide the soul to the afterlife, or during war, to strike fear into the hearts of the opposing army.
"Imagine the frightening sound if you had 5,000 warriors blowing these instruments as they were advancing. That would be extremely intimidating," says Jaime Arredondo, a professor of Mesoamerican and Latino Studies.
But, it may have had a totally different use altogether.
Adje Both told the AP that pre-Hispanic sounds are "highly trance-evocative," and that in addition to being used in sacrificial rites, they may also have been used in healing ceremonies, to hypnotize and treat certain illnesses by altering brain waves, a practice that is well-documented and still popular today.
Flautist Xavier Quijas Yxayotl, featured in the video above, fashions death whistles out of ceramics, jade, and stone and uses them in his music.
Flautist Xavier Quijas Yxayotl, featured in the video above, fashions death whistles out of ceramics, jade, and stone and uses them in his music.
Velásquez, who specializes in the study of these ancient mesoamerican wind instruments, some dating to 400 B.C., often makes replicas - but it isn't easy.
First, he has to figure out how they're supposed to be played, and how they make their unique sound. (It took him an entire year to discover how a particular frog-shaped whistle produced its croak.)
Inner workings of the death whistle
But Velásquez is not the only one making replicas.
Now that their inner workings have been revealed, "Aztec death whistles" are being sold on Amazon and Etsy.
Hand-crafted "death whistle" on Amazon
People are even 3D printing them.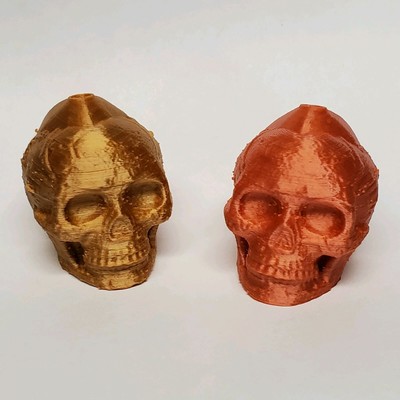 Whatever the whistle's original intent, it's cultural significance is undeniable.
Like the pyramids of Teotihuacan, hundreds of years later, the death whistle still has the power to captivate and intimidate, existing, like the pyramids, as a testament to the imagination and skill of our Aztec ancestors.
Now, go order one, and scare the sh*t out of everyone in a 50-foot radius.