"Gracias Por Su Labor": Caravans Drive Out To Fields To Show Appreciation For Farmworkers
"En el campo tambien hay heroes"
With masks and signs, grateful members of the Watsonville community in Northern California lined up in their cars and drove out to the fields to show their appreciation for the men and women toiling to put food on our tables.
These images from the immigrant farmworker appreciation caravan in California make my heart sing. pic.twitter.com/zVzbTgqN1o

— Daniel Altschuler ???? (@altochulo) April 20, 2020
Their signs were printed on bright neon paper with big colorful letters so the workers could see them from the fields.
"Sin campesinos no hay comida," read one of the signs, "Without farmworkers, there is no food."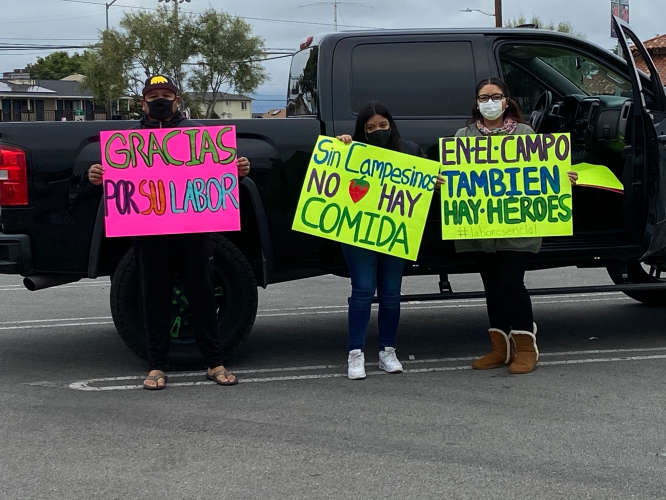 "En el campo tambien hay heroes" read another: "In the field, there are also heroes."
One simply said, "Gracias." Thank you.
"This was an awesome morning, we woke up and drove out to 9 different fields to say gracias to los campesinos!," a caravaner told IndyBay. "My heart feels proud! My heart feels grateful to everyone especially the youth and youngsters who joined us. Que vivan los campesinos!"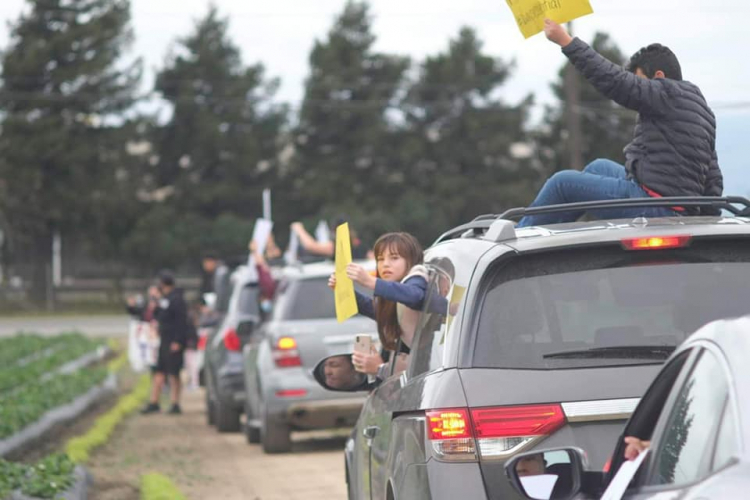 "It was great to see the happy faces of the hard working gente en los campos when we all drove up to thank them for their service...not just during this time of the pandemic but always," said another.
"They show up no matter the weather, no matter the illness going around, they show up and we all need to thank a farm worker for harvesting the food we all eat!"
"Vivan los campesinos! Tambien son trabajadores esenciales. Ponen su vida a riesgo todos los dias para proveer nuestros alimentos. Porque sin comida no hay vida!"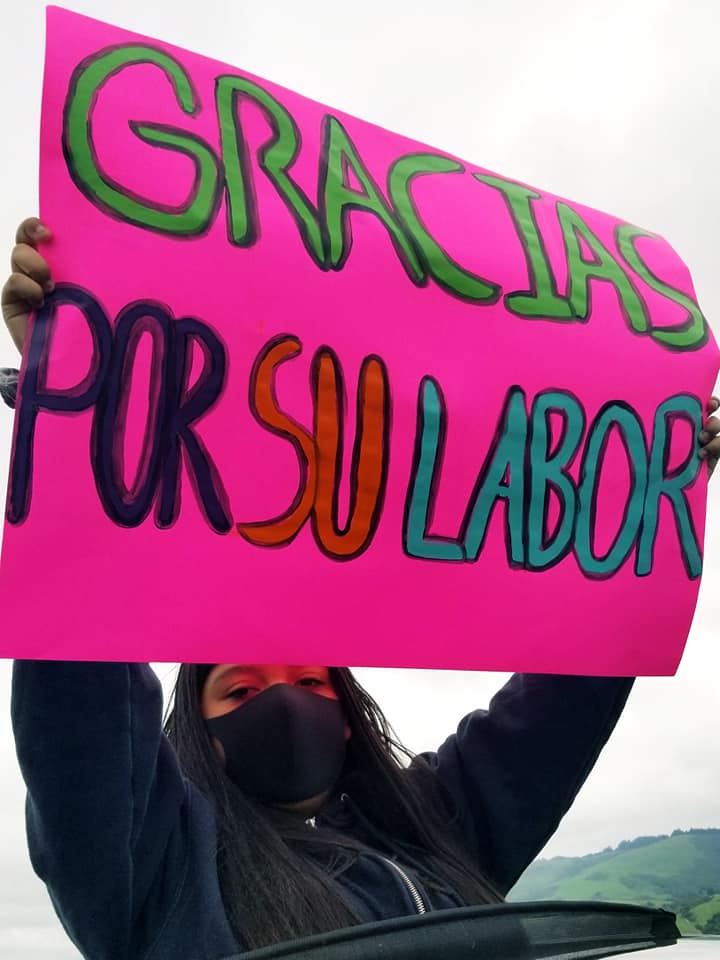 Farmworkers deserve our gratitude every day, but especially right now.
Many of us can't join the caravans to show our appreciation, but we can do our part to help keep farmworkers and their families safe, healthy, and paid fairly.
Que vivan los campesinos y que viva la raza!
Donate to the Center For Farmworker Families HERE.