Mexican Student Wins NASA First Prize, Develops Material That Will Go To Space
"I'm proud to have represented my country with dignity."
When NASA launches their next rocket, Rafael Legorreta's prize-winning anti-radiation, cancer-fighting coating will be on it.
A 19-year-old aerospace engineering student from Mexico's Universidad Politécnica Metropolitana de Hidalgo has won first place in NASA's prestigious International Air and Space Program.
Since he was just a kid, #Mexican Rafael Legorreta was amazed by aircraft and now, one of his biggest #dreams has come true as one of his technological developments will be used by #NASA in the next #space missions! (via @Univ_Opinion)https://t.co/Okuo4q4Lt0

— EL UNIVERSAL English (@Univ_inenglish) March 25, 2020
Rafael is part of a long tradition of Mexicanos distinguishing themselves as part of the IASP, including physicist Yair Piña and astronaut José Hernández.
"It's everyone's dream, when they are small, to be an astronaut and go to NASA," Rafael told Milenio.
Now, his dream is finally becoming a reality.
But it wasn't easy.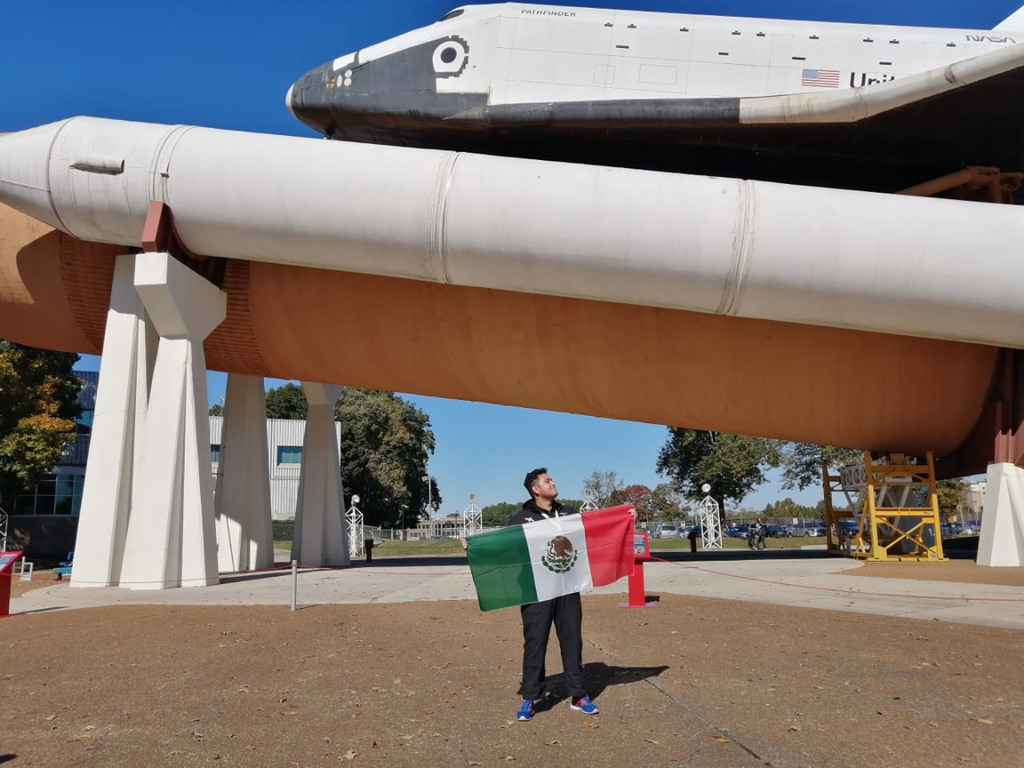 Not only is the program incredibly exclusive (only 55 students are accepted from thousands of applicants around the world), it is also extremely expensive.
Rafael's family couldn't afford to pay his fees and travel expenses, so the young hidalguense sold food and keychains on campus for months to raise the money "to achieve this dream."
And his hard work in and outside of the classroom paid off - in October of last year, Rafael headed off to NASA's Space Rocket Center.
Alongside students from countries all over the world, Rafael attended conferences and rocket design classes, experienced a gravitational force simulator, and learned the languages that are used at the International Space Station.
"[They trained us] as if we were really astronauts."
And, he worked on the project which would win him and his team first prize in the program's aerospace innovation competition - the opportunity for their invention to go to space.
Rafael's team was all-Latino, made up of students from Zacatecas, Durango, Ecuador, and a classmate from his own university.
"We won first place with a project utilizing strontium hexaferrite, a highly magnetic material, an advanced ceramic that, when combined with paint, can be a UV radiation insulator, as well a treatment for cancer, and other uses also. And the prize is that our material will go to space for nine months [...] and then be returned to us so we can continue our research."
Rafael says that more than anything, even winning first place, "I'm proud to have represented my country with dignity."
Inspired by his success, Rafael is continuing to dream big, with many plans for the future, including organizing a robotics competition and going to Russia.
"Sometimes we don't have the money to achieve our goals, but we shouldn't let that limit or stop us, because everything is won with effort," says the young aerospace engineer.
"Fight for what you think is impossible, because life can change from one day to the next."
And for Rafael, life has changed dramatically.
Pa'delante!