Desperate Americans Are Flooding Into Mexico To Buy Toilet Paper, Food, And Water
Northern Baja has been inundated by Americans in search of toilet paper, water, food, and other items as US stores struggle to keep up with demand.
According to the Border Report, in the last few days, lines hundreds of people long have started wrapping around the Costco in Tijuana an hour before it opens as Americans cross the border in droves to buy products they can't find in US stores.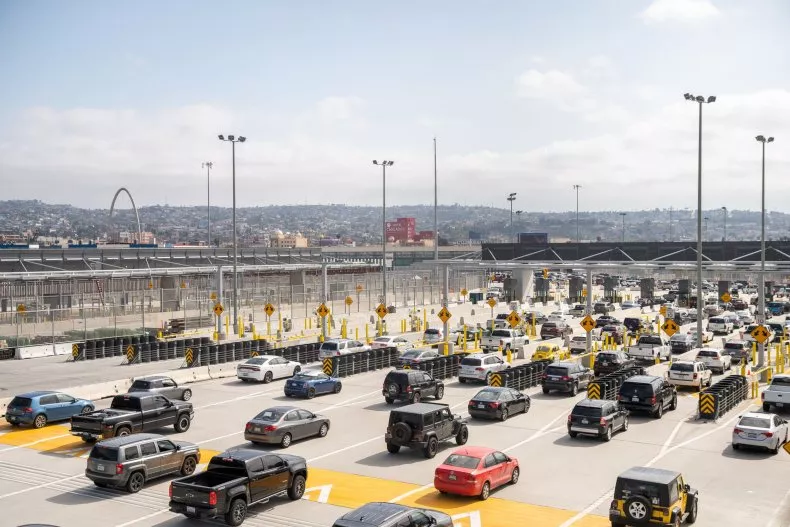 One of those is a woman who works at a Costco in the US. She drove more than 2 hours to cross the border because she couldn't get water, toilet paper, bread, and other staples at the Costco where she works or any of the stores around her.
'Americans flood into Mexico in search of toilet paper, food and water.'

Yes, the same Americans that once chanted "Build the wall", are now bum rushing the southern border because the US is in full Panic Buy mode.

Karma is a Bitch. ???? https://t.co/LKSJZBAuvh

— Chicano Marine ???????????????????? (@kingsrush) March 18, 2020
So far, the Mexican stores have been able to keep up with demand, but Americans may not be able to access the supplies for much longer, as plans move forward to shut down the border to non essential traffic.
Twitter user Chicano Marine had this to say: "Karma is a Bitch."
Let's hope this difficult time inspires a renewed appreciation for our neighbors and teaches us the importance of international cooperation and goodwill.