This One-year-old's Lowrider-Themed First Birthday Is Goals
Forget a car-shaped piñata, one-year-old Silas Cash pulled up to his first birthday in his very own custom-built 63' Impala.
Silas Cash just turned one year old, and he celebrated the occasion surrounded by family, friends...and beautifully restored lowriders, making his own grand entrance in a toddler-sized working replica of his dad's orange '63 Impala.
My baby's lowrider party was a success ???? pic.twitter.com/kfEmL5gqM8

— ???? (@whoissd) July 28, 2019
Silas' dad's local car club familia also attended the party, rolling up to the fiesta in their own (full-size) lowriders.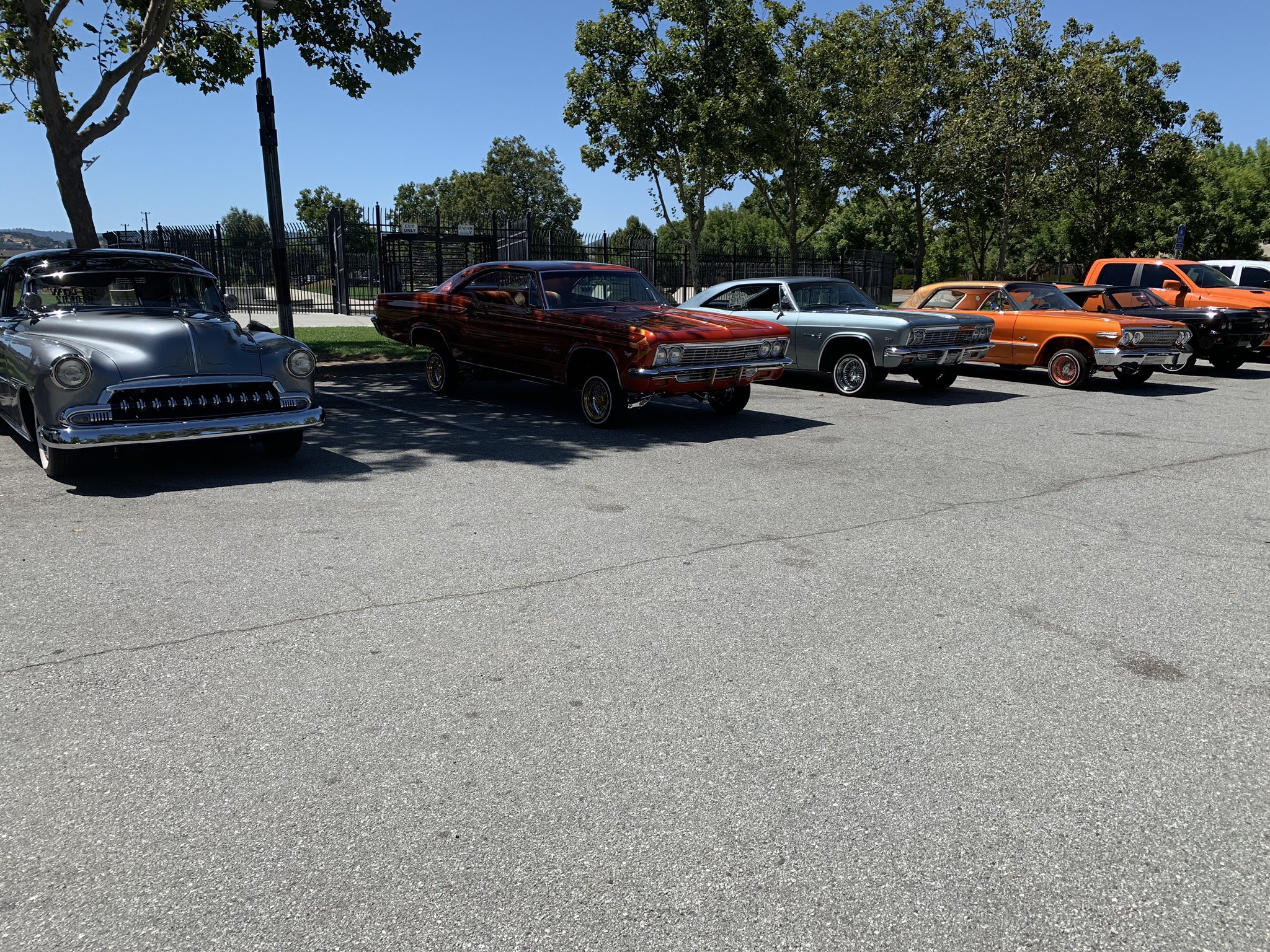 "We originally [thought] about getting Silas his own lowrider because of the immediate attraction he has to his dad's Impala," Silas' mom, SD, told Remezcla.
"With enough searching, we were able to find someone who custom makes remote-controlled pedal cars, and we were sold… Silas and his dad have matching orange '63 Impalas with the same candy paint hardtops to match."
View this post on Instagram
Silas' dad restores cars, and both he and Silas' mom are very much a part of the lowrider culture.
"[My son's dad] started restoring two cars to continue a bond that he had shared with his own father throughout his childhood and it's now something that he has introduced to our son," writes SD.
"The lowrider culture represents family, unity and respect to us. It really is a beautiful thing."
Feliz cumple Silas!