18yo U.S.-born Citizen Detained At BP Checkpoint While Traveling To College, Still In Custody Weeks Later
"When Border Patrol checked his documents, they just didn't believe they were real. They kept telling him they were fake."
Dallas-born Francisco Erwin Galicia was on his way to try out for a full-ride soccer scholarship when he was detained at a Border Patrol checkpoint.
Francisco Erwin Galicia was traveling to a college scouting event in Houston, Texas with his brother and friends when the group was stopped at a Border Patrol checkpoint.
The 18-year-old high school senior presented Border Patrol agents with a wallet-sized Texas birth certificate, a Texas ID card and Social Security card, but the agents "just didn't believe they were real," says his attorney Claudia Galan. "They kept telling him they were fake."
Francisco was traveling with his younger brother, Marlon, who was born in Mexico. The boys were detained and Marlon was deported two days later, while Francisco has been in custody for almost a month and was recently transferred to an ICE facility to await his own "deportation."
"His attorney has presented several documents, a birth certificate included. That's left us wondering... how three weeks on, he's still in custody."@obedmanuel, of @dallasnews, on Francisco Erwin Galicia, a Dallas-born 18-year-old detained by ICE. https://t.co/51A3nwodPQ pic.twitter.com/nH8Rp7XfiN

— CNN (@CNN) July 23, 2019
Although his Social Security number has been verified and his mother, Sanjuana, has produced his official birth certificate, immigration officials continue to hold Francisco.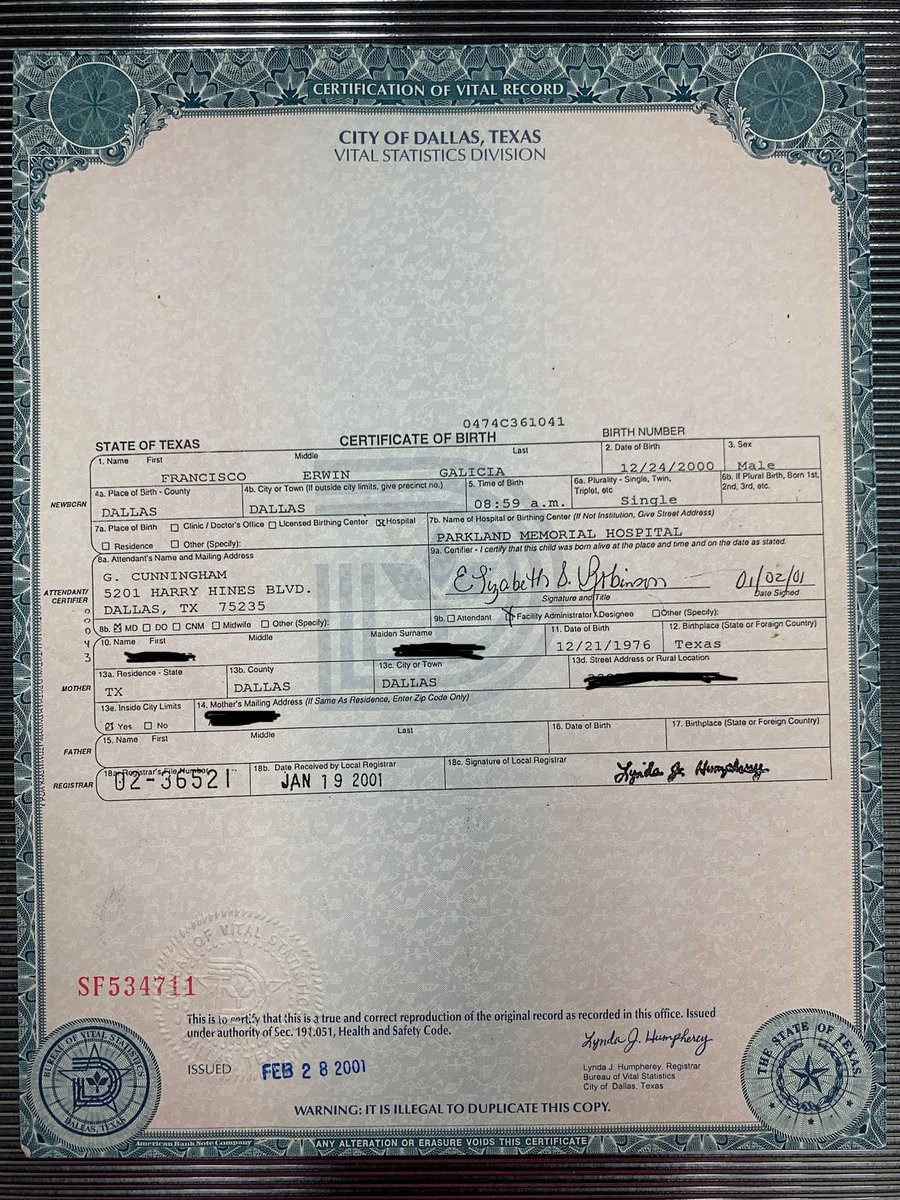 The issue seems to be that Sanjuana, who is undocumented, took out a Mexican tourist visa in her son's name so that he could travel back and forth between the United States and Mexico.
ICE and Border Patrol have not commented on the situation.
#FreeFrancisco Call your Representatives. Call Off. Morales at #ICE 219-231-4564, 210-231-4587 Ask him to release Francisco Erwin Galicia, 18yrold U.S.CITIZEN! Ask for Border Patrol Asst Chief Counsel, Mary Garza-has all the docs to prove Francisco is a citizen, per his lawyer

— Jamie Tolbert Franklin (@JamieTFranklin) July 23, 2019
UPDATE: Thanks to all the attention his case has received, Francisco has been released! Keep raising your voices raza.