Church Members Singing "Amazing Grace" Surround ICE Van To Stop Arrest; 27 Jailed
[SCROLL DOWN FOR VIDEO]
"Who's willing to get arrested if it comes down to that?"
Pastor Cleve May stood in the parking lot of North Carolina's CityWell United Methodist Church early one Friday morning and addressed his congregation: "Who's willing to get arrested?" he asked. Dozens of hands shot up.
Not a question you'd expect from a pastor, or the response you'd expect from a congregation, but these were special circumstances.
The church was preparing to escort 47-year-old undocumented Samuel Oliver-Bruno to an appointment at the office of U.S. Citizenship and Immigration Services (USCIS). They had received a call warning them that "ICE is known for its rogue tactics and they may attempt to detain him," so they were prepared for the worst, and committed to protecting the man who had become a part of their church family.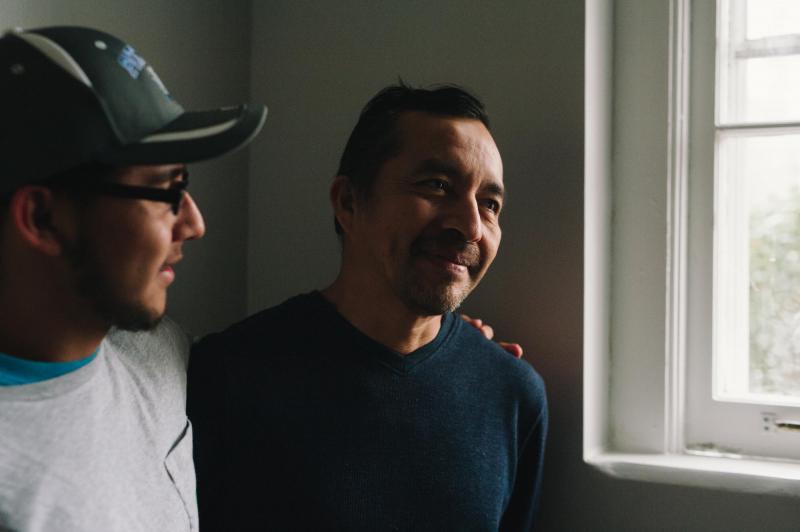 Samuel and his son Daniel.
For the past year, Samuel had been living in "protective sanctuary" in the church's Sunday-school classroom, a refuge where ICE officials couldn't arrest him while he petitioned to stay in the country with his family. During that time, the skilled contractor not only renovated the church's basement, he became an integral part of the church community.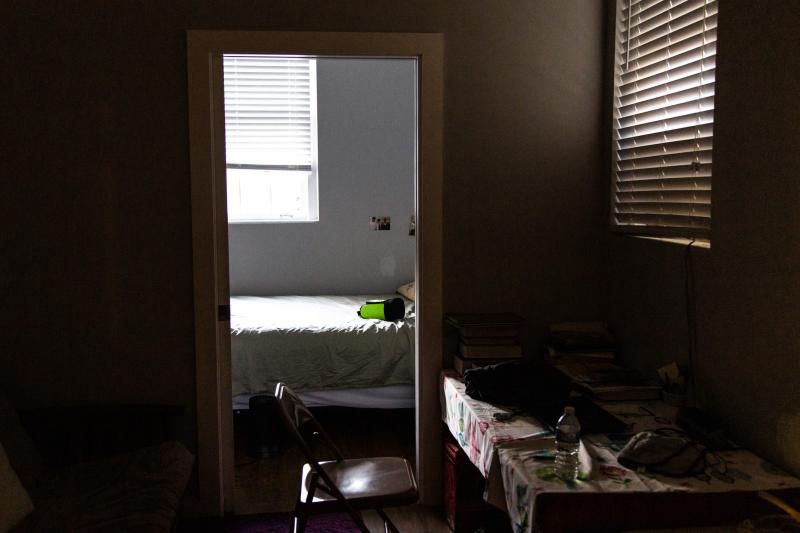 The converted classroom where Samuel lived.
Samuel came to the U.S. in 1994 to work construction in Greenville, NC, where he met his wife, Julia Perez, who gave birth to their son in 1999. Julia suffers from lupus and recently underwent open-heart surgery.
Samuel, with his arm around wife Julia.
That Friday morning, for the first time in 11 months, Samuel left the church property to attend his USCIS appointment. He wasn't alone.
"We don't really believe that sanctuary is just a building." Pastor May told the Washington Post. "The sanctuary went with Samuel to [the] office."
Unfortunately, ICE officials didn't share the pastor's belief: the appointment was, as they had been warned, a trap.
Minutes after entering the USCIS office, ICE officers tackled Samuel and his son, who grabbed onto his father and would not let go as officers dragged Samuel to a backdoor where a van was waiting
As soon as the church members and other supporters saw what was happening, they leapt into action, yelling, banging on the windows and running around the building to stop the officers.
They surrounded the ICE van, determined to protect Samuel. They didn't throw rocks or punches, they held their ground peacefully, singing "Amazing Grace" and chanting "Let my people go!"
After three hours, the police stepped in, arresting 27 people for interfering with the ICE arrest, and Daniel for allegedly "assaulting" an ICE officer.
"We told the police chief, 'We understand this is your job, but we need you to understand that as a matter of conviction, we cannot move, and you will have to arrest us'," Pastor May said.
Samuel was deported on November 29th. His church and community are devastated, but the legacy of their fierce conviction lives on and inspires us.
Pastor Crystal Des Vignes told Sojourners.
"We can preach a good news, but it's another thing to live it. That was the clear example that this church was in all efforts trying to live out their faith."
"When the foreigner resides with you in your land, you shall not oppress him. The foreigner residing among you must be treated as your native-born. Love the foreigner as you love yourself, for you were foreigners in the land of Egypt." - Leviticus 19:33-34